The ACES line of High Energy (HE) batteries are optimized for small vehicles, such as UTV, Golf carts and Lawn Mowers.
The batteries have a low weight, very high capacity and can be mounted in fixed position. They can replace lead-acid batteries.
The batteries are based on safe NMC chemistry (LiNiMnCoO2).
The cycle life can be up to 1000 cycles
AL24V150EVN
AL24V150EVN
Voltage
24 V (range 21V - 29.4V)
Dimensions
303×222×250 mm
Case
Stainless steel case with powder coating
Connections
M8 brass terminals
Indicators
Led indicator Protection mode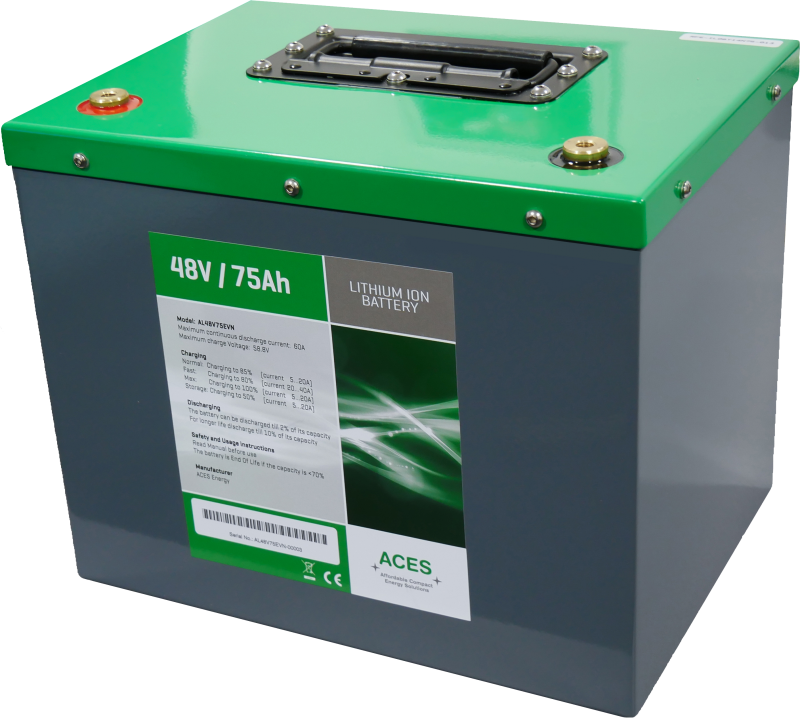 AL48V75EVN
AL48V75EVN
Voltage
48 V (range 42V - 58V)
Dimensions
303×222×250 mm
Case
Stainless steel case with powder coating
Connections
M8 brass terminals
Indicators
Led indicator Protection mode