The new ACES Lithium batteries in ABS case are very compact and low weight.

These batteries have an intelligent and integrated Battery Management System. Most of the models have a built-in Bluetooth connection.
The status of the battery can be easily viewed by our App on an Android or iOS Smartphone.

It is easy with these batteries to replace lead-acid batteries. The advantage of these LiFePO4 batteries will be much more capacity
within the same weight and size and a 3…6 times longer life.


More than 4000 charge/discharge cycles are possible.
Additionally these batteries allow fast charging, can be discharged 100% and offer much more capacity at higher load currents.

These batteries use the LiFePo4 chemistry that has no cobalt inside and is absolutely safe. No worry about the safety anymore.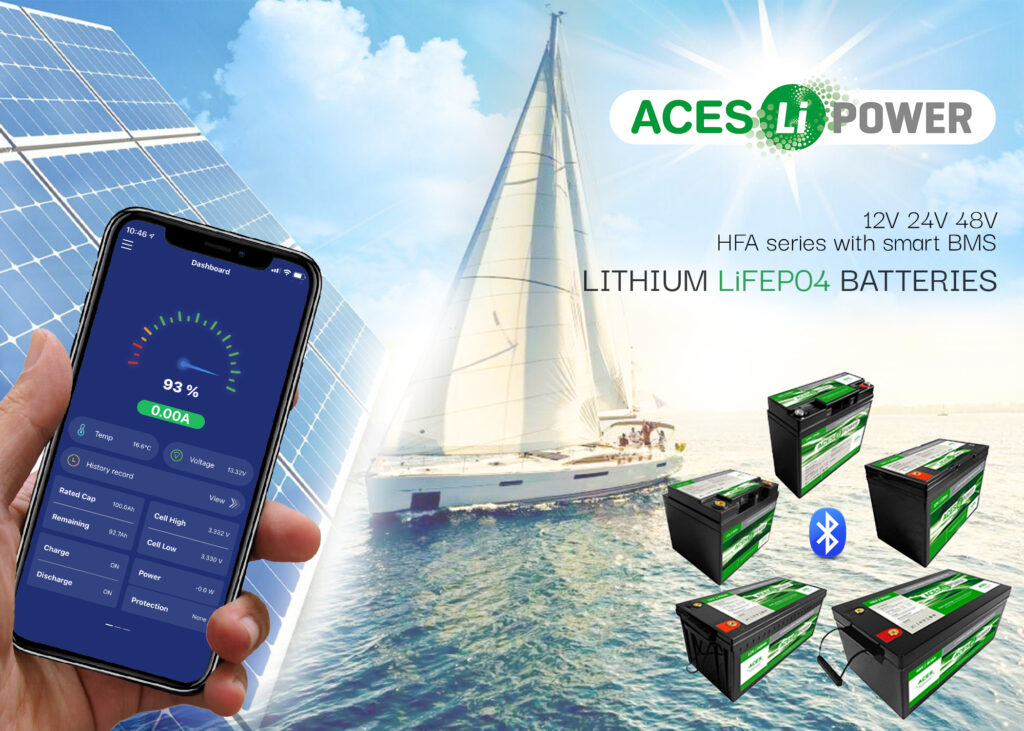 Below our range of 12V models from 24 to 320AH in LiFePO4
Many applications use 2 lead-acid batteries in series for a 24V system.
ACES Energy now offers 24V Lithium batteries in one case.

Below our range of 24V models from 12 to 160AH in LiFePO4
Also 12V400AH, 24V200AH, 48V80AH and 48V100AH models with bluetooth are available.
With the exception of the 12V24AH and 24V12AH, all models have bluetooth.