The ACES line of HFP batteries are based on LiFePO4 (LFP) cells. These are designed for daily use in boats, industry, EV and storage applications.
The batteries have the latest LFP high energy density technology and can be offered at very attractive prices.
The cycle life is 3000 cycles or more. A lifetime of 10-15 years is possible.
The capacity can be increased by connecting batteries in parallel (maximum of 4).
Our HFP batteries come with a warranty of 5 years.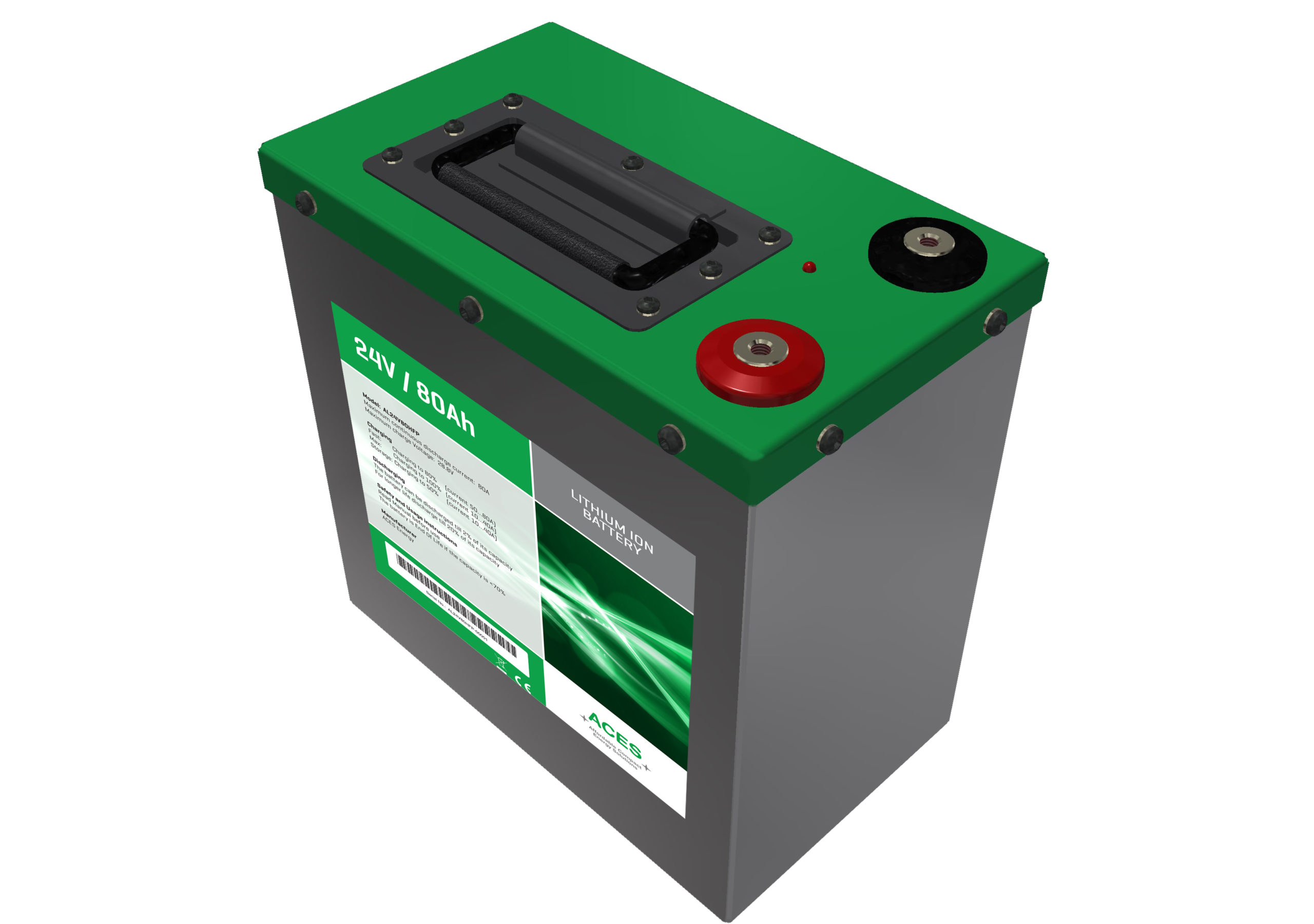 AL24V80HFP
AL24V80HFP
Voltage
25.6 V (range 22V - 28.8V)
Connections
2 x M8 insert
Indicators
Led indicator Protection mode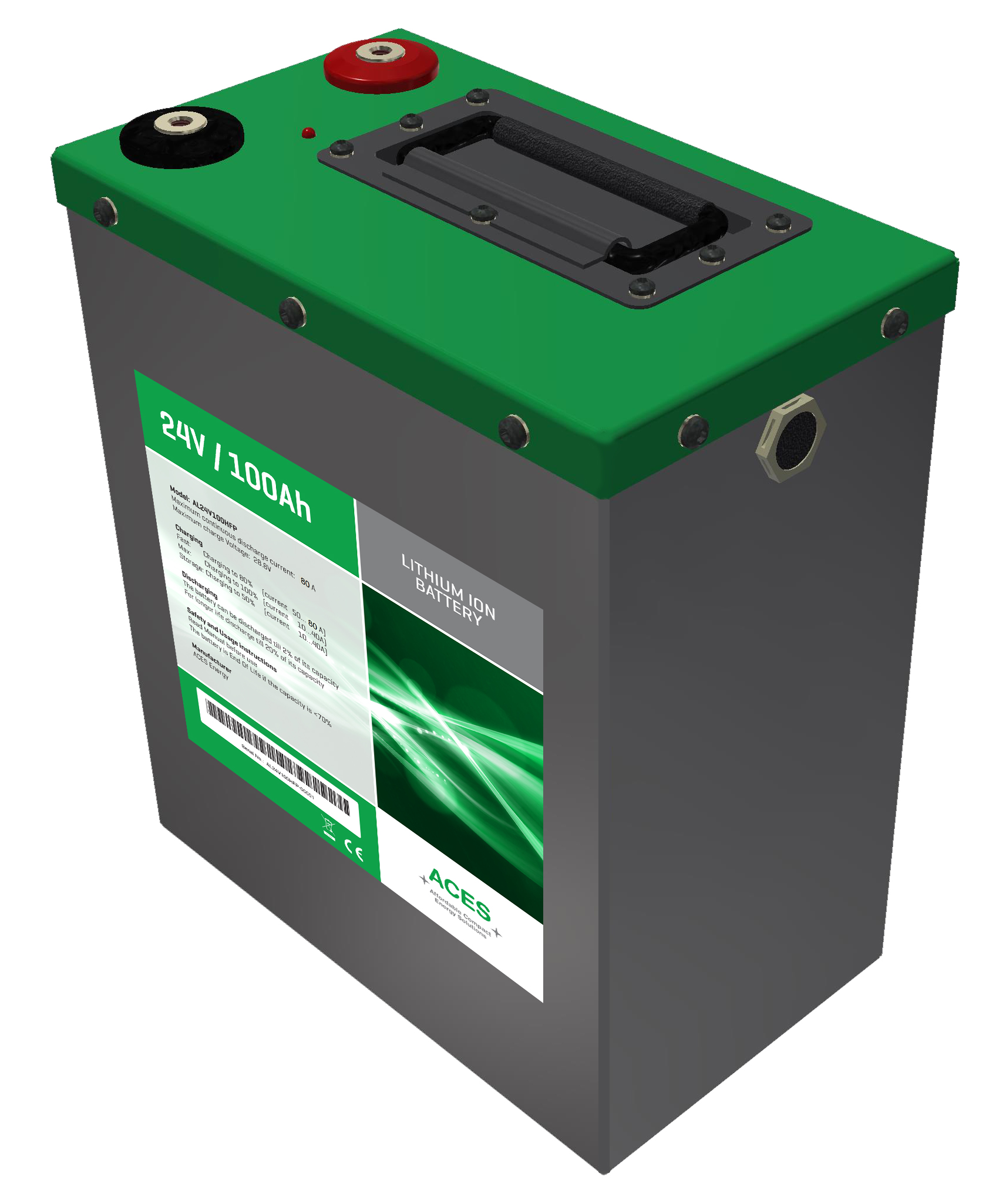 AL24V100HFP
AL24V100HFP
Voltage
25.6 V (range 22V - 28.8V)
Dimensions
266×156×310 mm
Connections
2 x M8 insert
Indicators
Led indicator Protection mode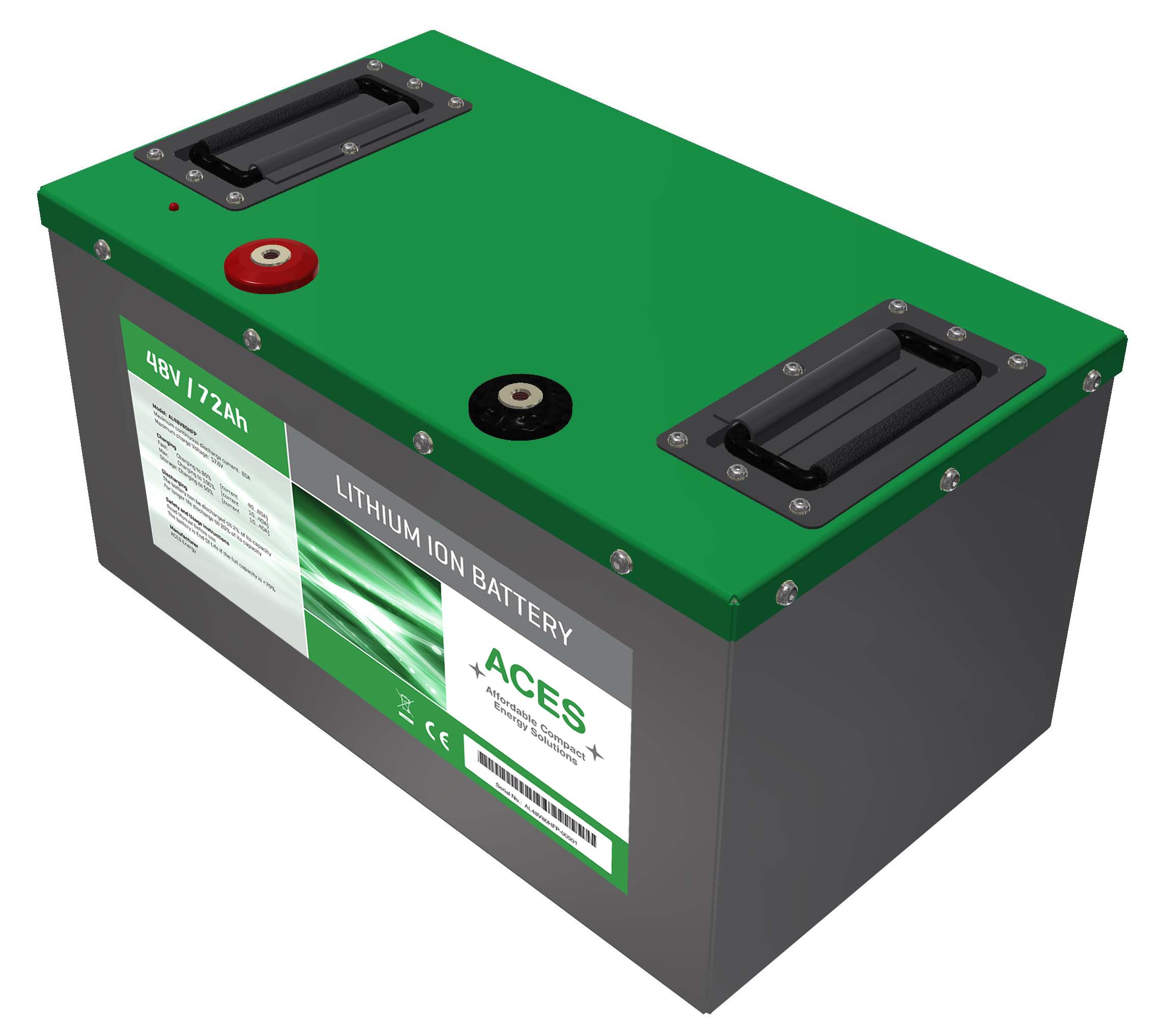 AL48V72HFC
AL48V72HFC
Voltage
51.2 V (range 40V - 57.6V)
Dimensions
435×253×237 mm
Indicators
Led indicator Protection mode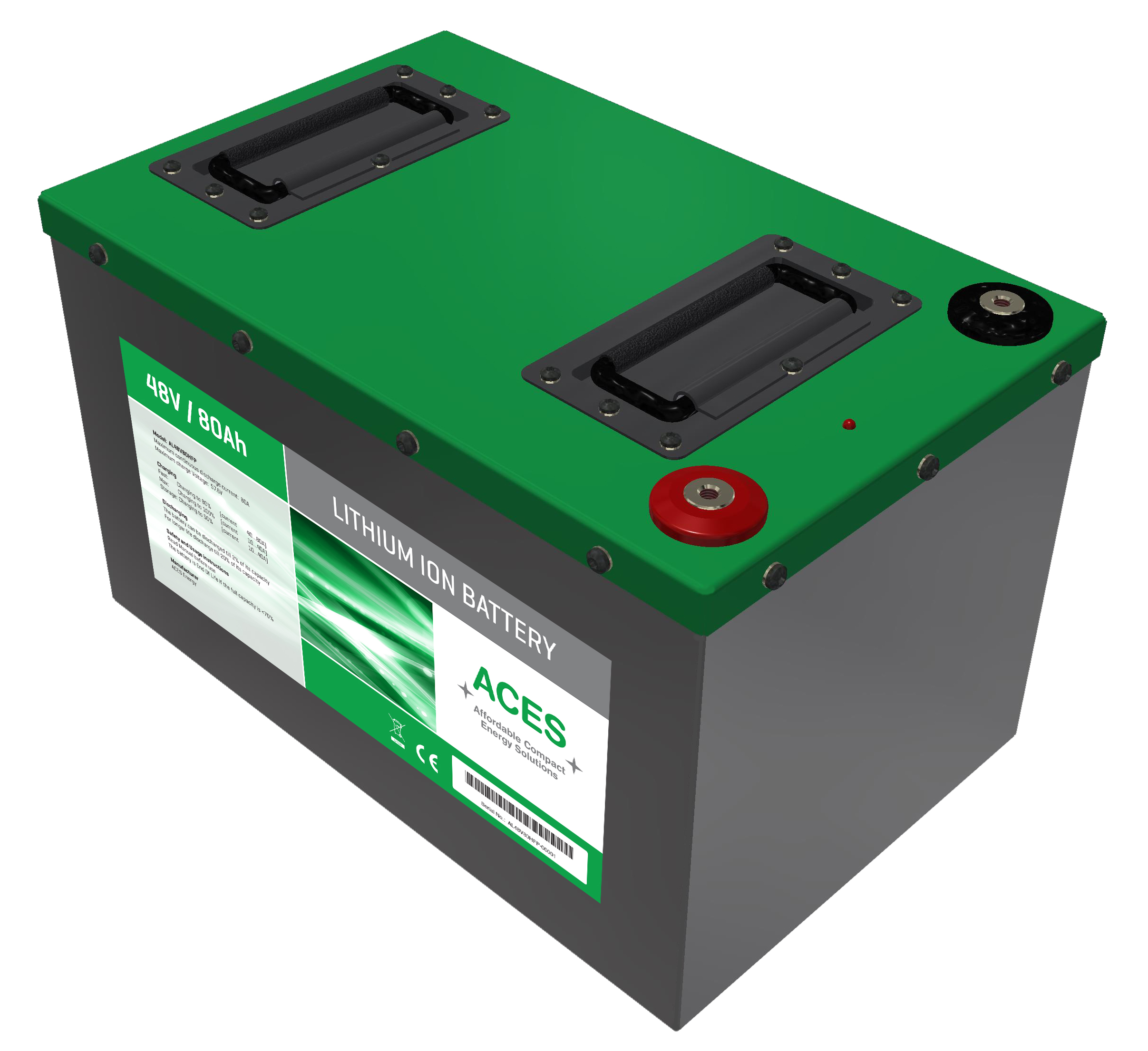 AL48V80HFP
AL48V80HFP
Voltage
51.2 V (range 44V - 57.6V)
Dimensions
393×247×248 mm
Connections
2 x M8 insert
Indicators
Led indicator Protection mode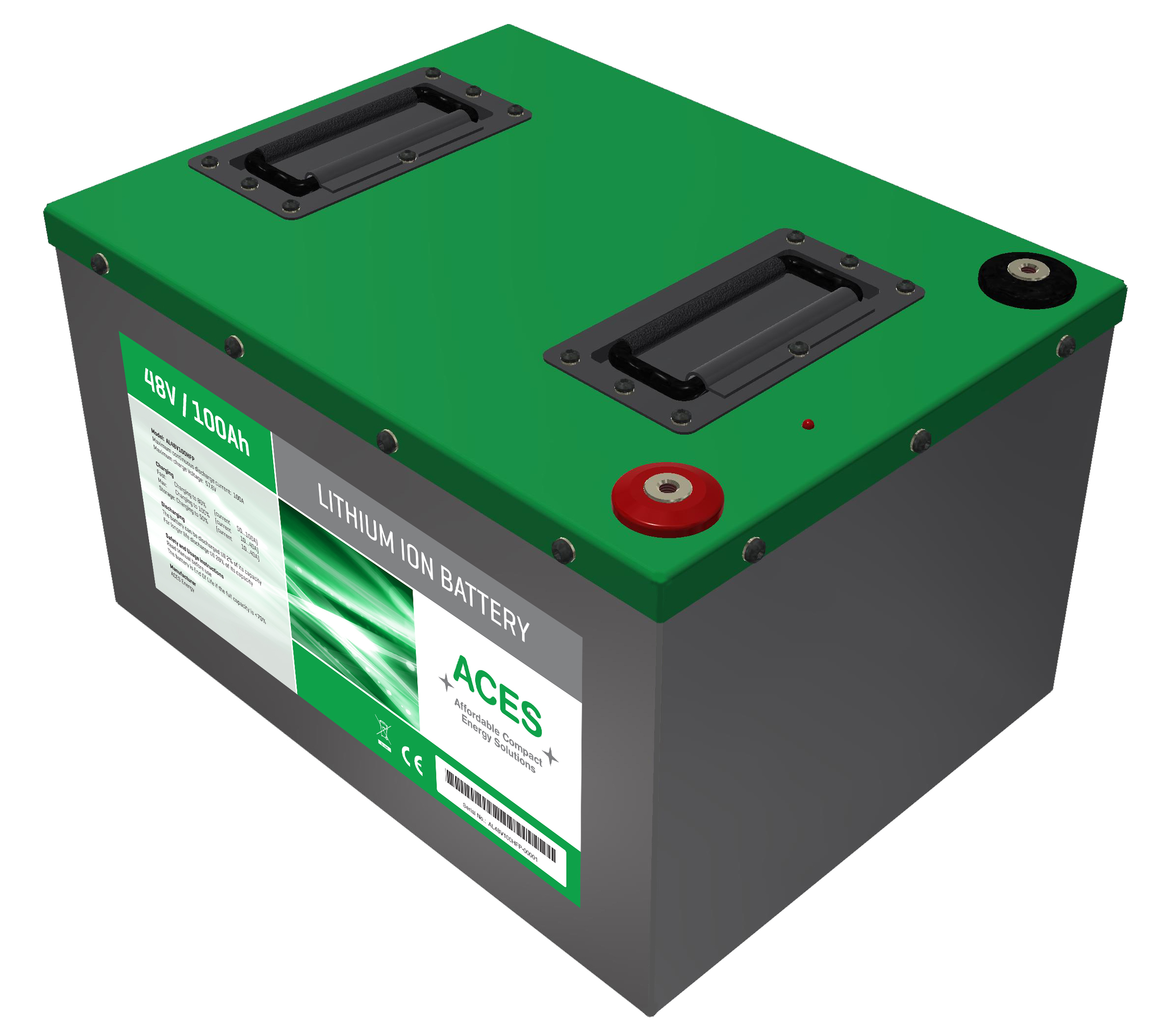 AL48V100HFP
AL48V100HFP
Voltage
51.2 V (range 44V - 57.7V)
Dimensions
393×297×248 mm
Connections
2 x M8 insert
Indicators
Led indicator Protection mode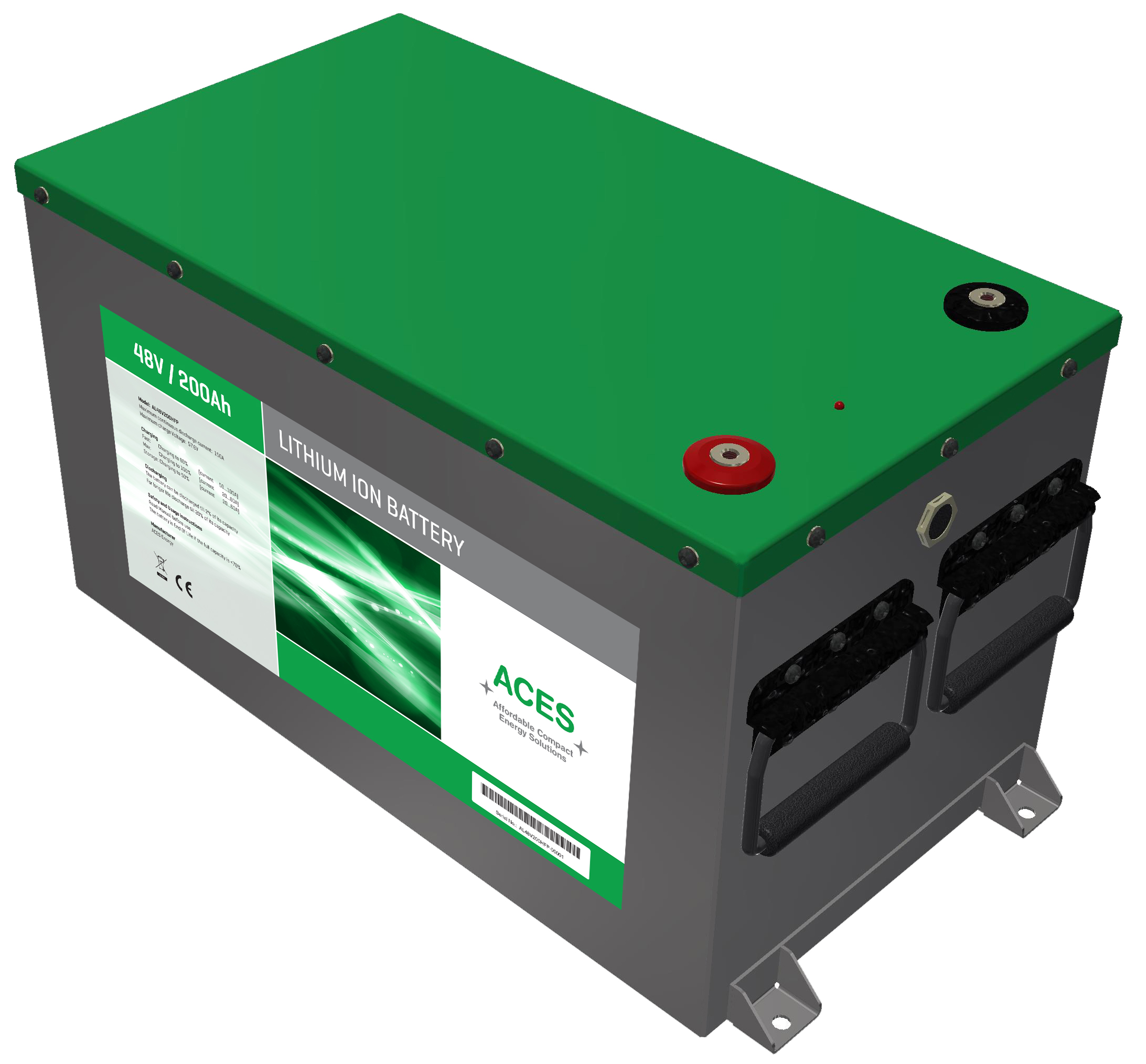 AL48V200HFP
AL48V200HFP
Voltage
51.2 V (range 44V - 57.6V)
Dimensions
570×297×317 mm
Connections
2 x M8 insert
Indicators
Led indicator Protection mode
AL48V300HFP
AL48V300HFP
Voltage
51.2 V (range 42V - 57.6V)
Dimensions
818×297×317 mm
Connections
2 x M8 insert
Indicators
Led indicator Protection mode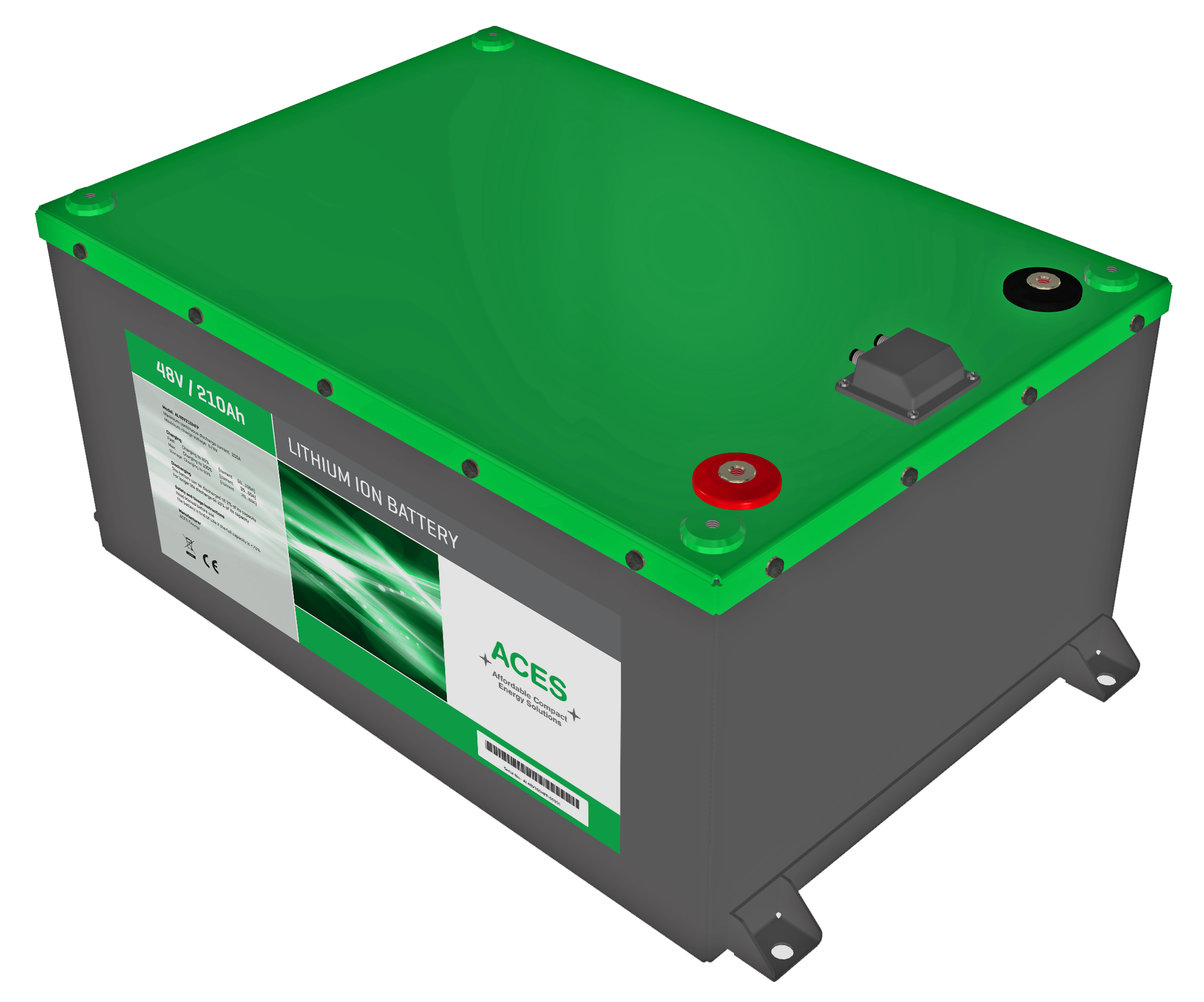 AL48V210HFP-BTC
AL48V210HFP-BTC
Voltage
51.2 V (range 40V - 57.6V)
Dimensions
537×376×271 mm
Indicators
Bluetooth, CAN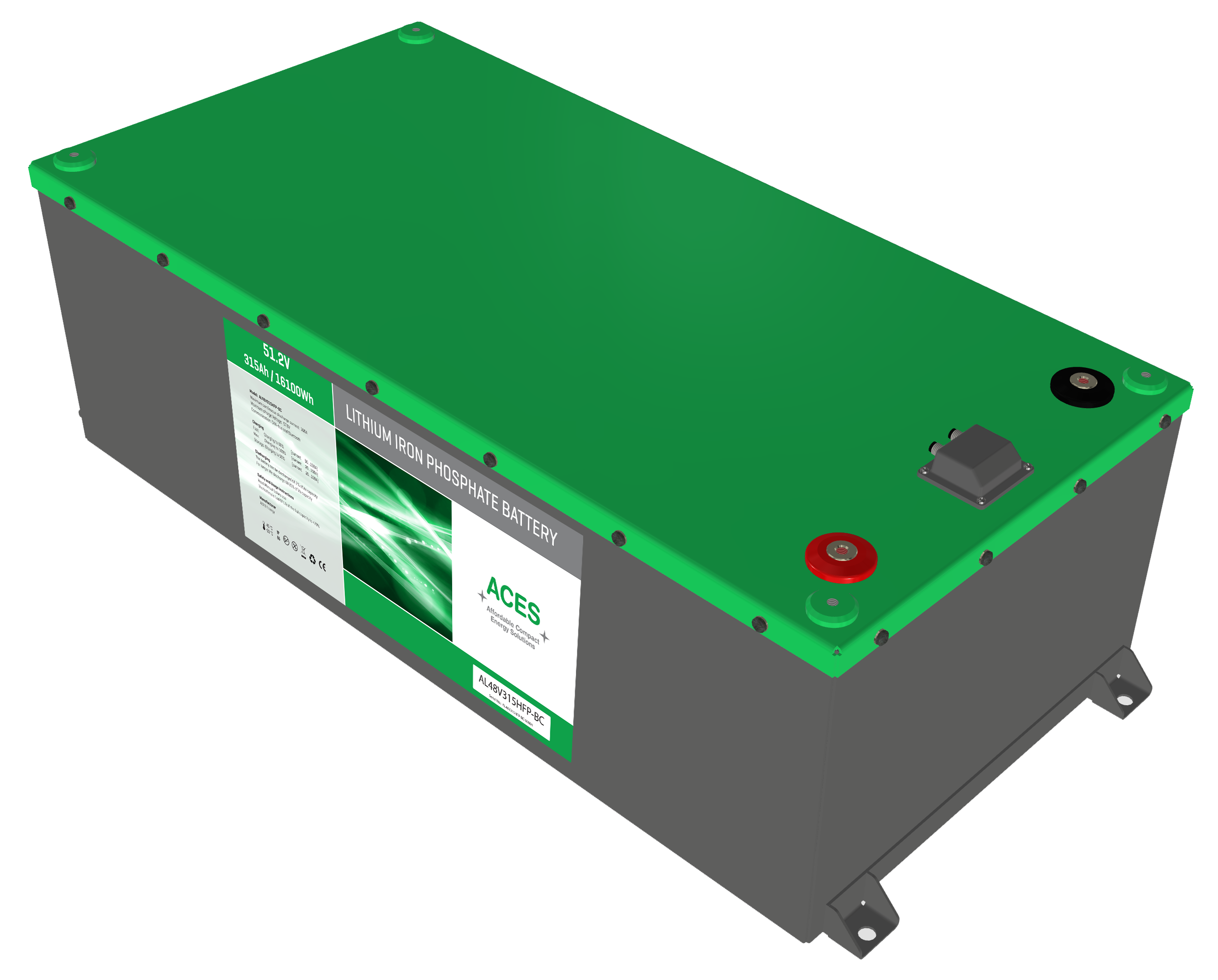 AL48V315HFP-BTC
AL48V315HFP-BTC
Voltage
51.2 V (range 40V - 57.6V)
Dimensions
769×376×271 mm
Indicators
Bluetooth, CAN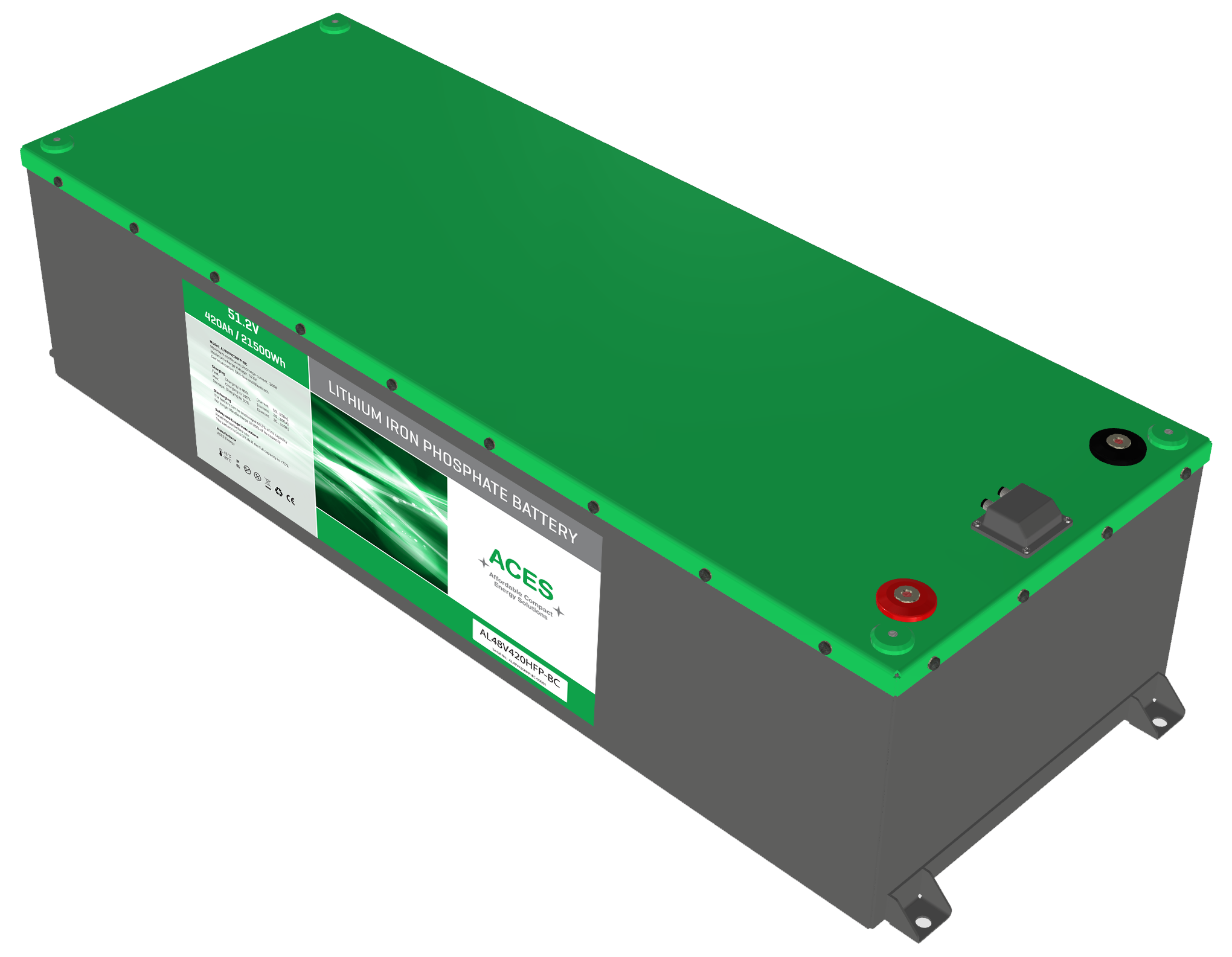 AL48V420HFP-BTC
AL48V420HFP-BTC
Voltage
51.2 V (range 40V - 57.6V)
Dimensions
1001×376×271 mm
Indicators
Bluetooth, CAN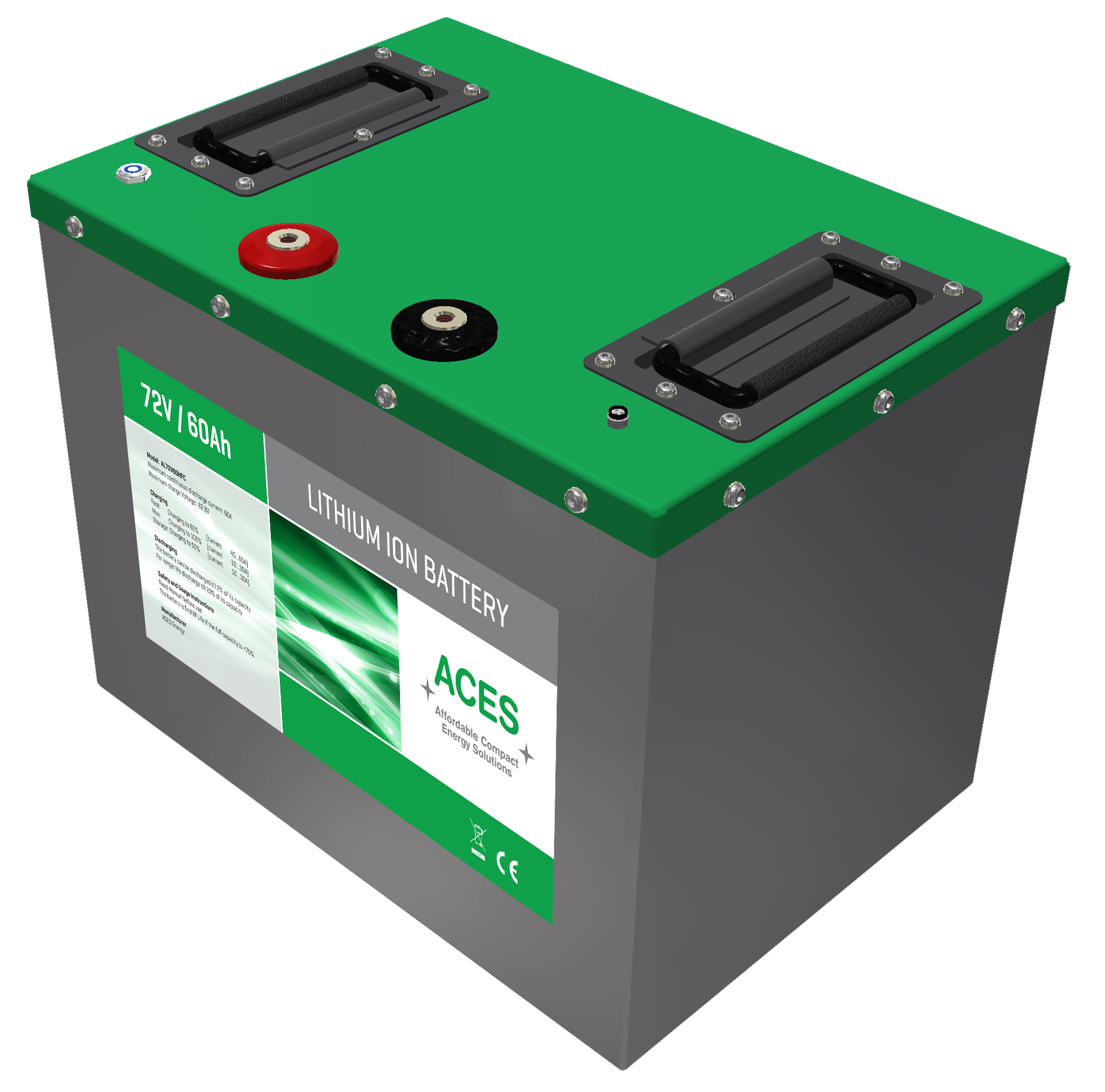 AL72V60HFC
AL72V60HFC
Voltage
73.6 V (range 60V - 82.8V)
Dimensions
374×264×305 mm
Indicators
Led indicator Protection mode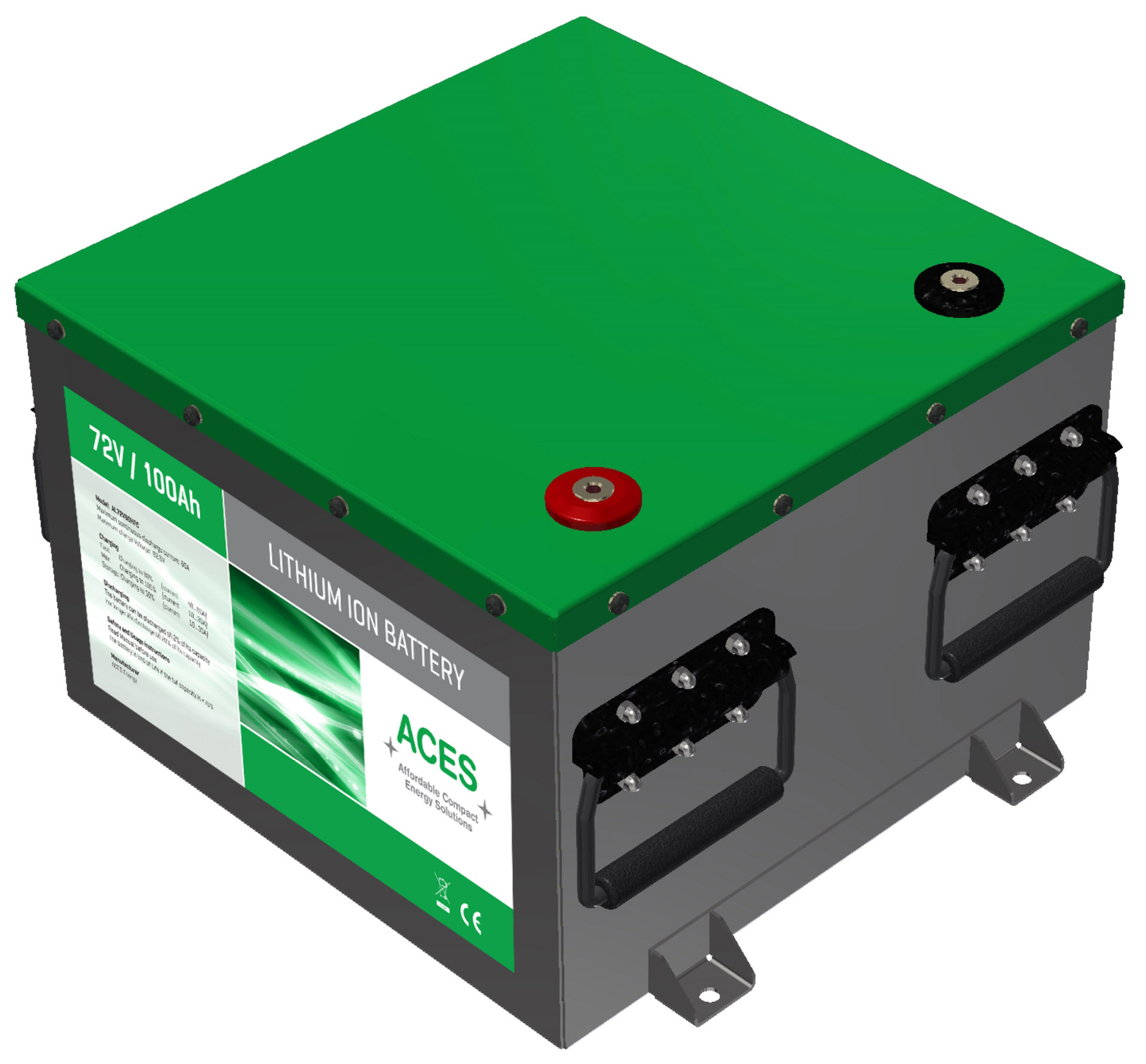 AL72V100HFP
AL72V100HFP
Voltage
73.6 V (range 60V - 82.7V)
Dimensions
404×372×260 mm