ACES Energy is a new company specialized in lithium batteries. The focus is to deliver lithium battery solutions at an attractive price level. The batteries and battery management systems are designed in The Netherlands by our team of specialists. The application area of the batteries is electric vehicles, e-boats and solar-backup solutions.
At BOOT Holland our range of lithium batteries and chargers is showed.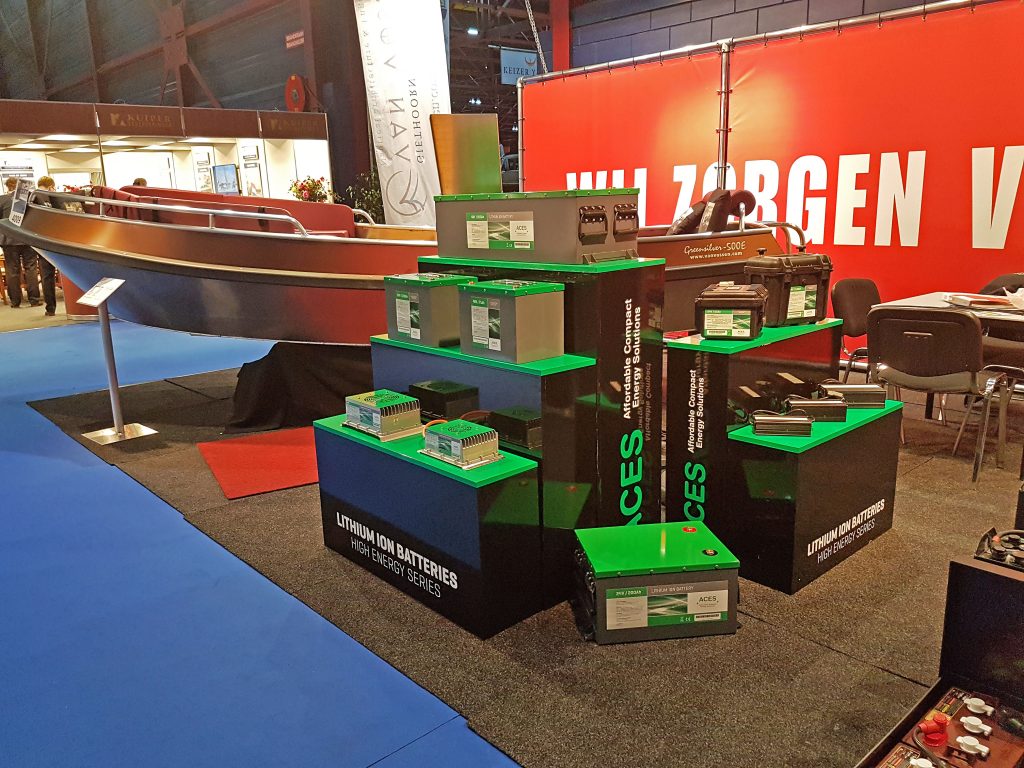 There are 3 series of batteries:
High Performance series
High Energy series
Portable series
Also, a complete range of chargers is available.  For e-boat and EV our sealed battery chargers are recommended.